At Precious Paws and Claws we understand the bond between people and horses is just as strong as the bond we have with cats and dogs. We have several family members with horses and we under stand the importance of providing proper closure when a horse that has been a part of our lives pass away. We offer several options for families that do not have the ability to bury their horse on their own property and they want to insure that their horse does not end up being rendered.
We can help with all large animals from llamas to lions. We can handle all large animals up to 3000 pounds. Please call for pricing on large animals.
We are offering whole horse private cremation services for horses for $995. (We are one of the few crematories in Northern California that has the facility to do whole horse services.) This service includes a cremation certificate, handcrafted wood urn ( one of the urns at the bottom of the page without a photo ), brass name plate and room to nail 2 horse shoes on the side. For an additional $75 you can choose the photo urn above. It will include custom suede matting highlighting your photo, this urn is the first choice by many people.
If you would prefer a smaller urn, you can choose any one of the photo urns for small pets from the urn page and we will give you the remaining cremains to spread at your place or we can spread them at our ranch, for $995. The picture frame urn below makes a nice urn for horses because it can hold a 8x10 photo and be displayed easly on the wall of your home or office.
We also offer private cremation services for families that would just like to have a small ceder wood lock box urn with a small portion of the cremains for a memory for $895. We will spread the remaining cremains under the oak trees and berry bushes along Pleasant Grove Creek or you can spread them at your place. The urn will include a name plate and cremation certificate.
There is an aditional $500 fee for large draft horse breeds over 1250 pounds.
We will try to pickup your horse within hours of recieving your call. We will only accept horses that are not starting to decay.
We will never bring another horse or animal with us on your property in order to protect your ranch or stable from the chance of being infected with unknown viruses from other facilities. We wash our trailer between each pick up.
We work with a local veterinarian ( additional charge ) who can euthanize your horse at our facility to protect others from seeing it happen at your stable.
Free pick up with in 25 miles of Pleasant Grove. We charge an additional three dollars per mile ( one way ) outside of this area (milage based on mapquest). We are located at 3825 Howsley Road, Pleasant Grove, CA 95668. Please call for appointment before coming out, we are not always there.
The horse must be in a location to back a pickup close to them. If the horse is not easily accessable we charge an additional $75 an hour for loading. We have the ability to winch horses up to 150 feet from the trailer.
Call Jeff at (916) 216-3248 for more information.
We have several different horse urns to pick from. The first three urns are included with the private cremation, they can all be laser engraved Laser engraving is an additional $150 for an 8 x 10 photo. It usually takes an extra week for laser engraving. The small urn is for horses up to 600 lbs. The large urns are for horses up 1300 lbs. The tall urns are 12" wide by 12" deep by 18" tall. With a small round piece of glass on top the make great lamp stands or coffee tables.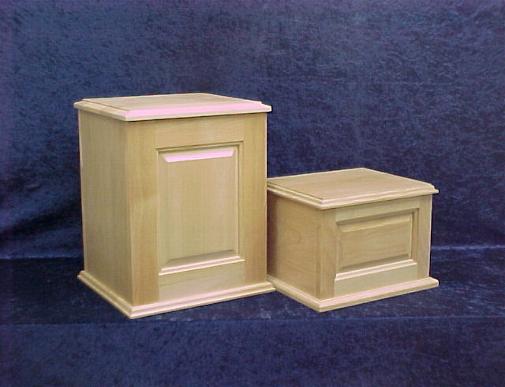 Our next urn is a flat saddle box style urn which can be laser engraved with picture or memory. This urn is 6" tall and 18" wide by 12" deep. This is a nice urn to use for burials.
The next urn is a tower photo urn which is an additional $75, with custom matting around the picture and a brass nameplate. The picture window is 8 x 10. This is a very nice urn to memorialize your horse, most people pick this urn.